Brisbane Airport Car Park Contact Information
Opening Hours:
Mon-Fri: 4:00AM – 11:00PM
Sat-Sun: 4:00AM – 11:00PM
Public Holidays: 4:00AM – 11:00PM
Spend more time relaxing and enjoying your holiday, and less worrying about your car. With Alpha Brisbane Airport Parking, we'll keep your car safe and clean during your travels. Long term and short term parking options are available and daily rates starts at $7 per day.
Experience only the best customer service from our friendly staff – dedicated in making the whole parking process as easy as possible and (more importantly) keeping your vehicle safe. From free airport transfers, to full valet service, to having your car professionally detailed – your airport parking service has never been this awesome.
Give your car a home on your vacation and park with Alpha Airport Parking today!
Brisbane Airport Car Parking Map
Save Money with Brisbane Airport Parking Long-Term
The most common question we get is: "Why park when I can get a taxi?" The answer is actually quite simple.
Quick Fact: Did you know that taxi fare for a single ride from the central business district to the airport can cost anywhere from $44 to over $60?
Most people don't even think about the real expense of taxi rides. Even if you do have the money for them, wouldn't you want to spend less on transportation and more on the fun parts of your trip?
Think about it this way: a single cab ride from the CBD to the airport costs more than 5-day parking with us. Remember, our airport parking Brisbane services start at $7 per day for outdoor parking. So a taxi ride from the CBD to the airport plus another ride from the airport to your home costs twice as much as simply parking with us. We'll even transport you to the airport from our depot for absolutely free, even for short-term parking at Brisbane Airport.
So you're probably thinking: "Well, a bus ride would still be much cheaper, right?" While that may well be true, public transportation can sometimes be unreliable. Something goes wrong with scheduling, and you'll find yourself late for your flight. Buying another ticket is definitely going to take a chunk out of your shopping money. Couple that with the fact that it's incredibly inconvenient to haul heavy luggage to and off a bus. Would you really still want to take a bus ride?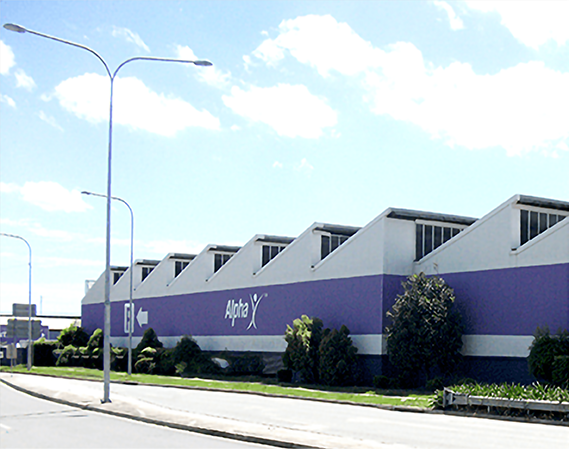 Ease your Mind with a Secure Car Parking at Brisbane Airport
When you're on vacation and you decide to leave your car at home, there's always this constant worry for its safety. The last thing you need when you're away enjoying a well-earned day off is a phone call telling you that your car has been damaged or, worse, stolen.
Not with valet parking at Brisbane Airport. By entrusting your vehicle to Brisbane cheap airport parking, you can enjoy your holiday without having to worry about anything. Feel at ease knowing that your car is monitored 24/7 with high­tech video surveillance inside our secure parking facility near Brisbane Airport.
Brisbane Domestic Airport Parking & Brisbane International Airport Parking
Cheap Airport Parking Brisbane
We offer cheap airport car parking in Brisbane designed to cater to your needs and budget. You can choose from long term, short term, open-air, undercover parking options, domestic airport parking and Brisbane international parking  – all available at budget­friendly rates. Give us a call at 1300 661 938 so we can help you figure out which package will work best for you.
Short-Term and Long-term Airport Parking Brisbane
Whether you're going to be away for a day or 30 days (or even longer), your vehicle is always secure with Alpha. Single day parking starts for as low as $12 but daily rates gets cheaper the longer you park. Our facility is open 4 o'clock AM to 11 o'clock PM daily (except public holidays) to keep your car safe and sound for whenever you're away.
Open Air and Undercover Brisbane Airport Carparking
Choose from either our affordable outdoor or indoor parking options. Knowing the local weather conditions while you're away is the key. If you'll only be out for a week tops and you know it'll be fair weather through and through, try our cheap open air parking. If you're worried about possible hail or rain, choose our undercover parking. It'll cost a bit more, but your vehicle will have a roof over it and it'll be safe from rain, hail, UV rays, and possibly bird droppings on your windshield or paint job.
Brisbane Long-Term Parking Tips
1. Avoid flat spots and keep your tyres in good shape by pumping them to their maximum pressure before leaving them at our Bris airport parking.
2. Check your wheels by placing a block against one or all of them especially if you're parking in an inclined space.
3. Keep the cables in your handbrake stretchy and in good condition by leaving them off, especially for Brisbane long-term airport parking.
4. If you're leaving a diesel-powered vehicle for BNE long-term parking, it's okay to fill your tank up to the brim since diesel is designed to last a long time.
5. If you drive a petrol vehicle, you might want to leave your tank nearing empty since the volatility of petrol degrades over time so having old petrol in your tank is a sure recipe of your car not running as well to not running at all. Just make sure to fill it with fresh petrol when you get back and it should be a-okay.
6. Make sure your car battery is fully charged so you don't end up with a dead battery when you return to the Brisbane airport domestic parking from your holiday. Wash, wax, polish and cover your car before you leave to keep replenish the paintwork, keep dust from sticking to it, and keep your car looking good.
Car Park Brisbane Airport Booking FAQs