Brisbane Airport Free Shuttle Bus
When you park with us, you never have to worry about missing a flight or your international and domestic airport pick up. We have spacious, air-conditioned, and comfortable Brisbane Airport shuttles that run on demand and we will happily take you from our depot to the airport. Our Brisbane Airport shuttle bus will even pick you up from the airport and transfer you back to our depot when you get back.­­ Just give us a call for airport pickup. So whether you're flying out or driving home, we've got your transfers covered. The best part is that this Brisbane airport transfer service is absolutely free of charge when you book with us­­ no matter how long or short your booking is. With our airport parking shuttle bus, you'll never have to deal with haggling with cabbies over expensive taxi fares or possible airport taxi scams ever again.
Airport Taxi Safety
1. If you're in places like Sydney, check the tariff settings on the taxi metre. If there are two settings and there is no light shining, then you're going to be okay. This means that you'll be paying the regular price per metre. If there's a red light coming from the tariff, that means you will have to pay 20% more. This tariff setting adds a night time differential and should not be turned on during day time.
2. If there's a prepaid counter in the airport where you can buy a stub or voucher as complete payment to the CBD (assuming you're going there), then stick to that. That way, you know you're paying for the flat fee.
3. If a driver tells you that his metre is broken, you should negotiate a price before he starts driving or move on to the next cab. If you don't negotiate, how much you pay will solely be dependent on how much the driver think you should pay.
4. Bring cash with you. It may be easier to just swipe a credit card in taxis (especially in the high end cities), but when you do you become vulnerable to credit card fraud. Some drivers will tell you that their e-payment systems are broken but they have manual machines on-board. Don't do it. Pay with cash. While some may be truthful with what they're saying, it's better to be safe than sorry.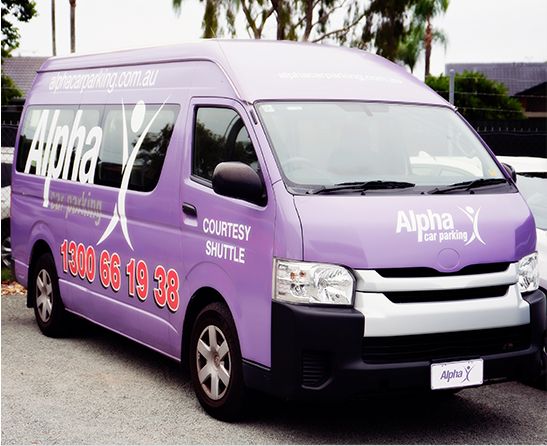 5. Make sure you know where you're going and that you have all accommodations sorted before you get in the taxi. Some drivers will insist that they know better hotels or that the hotel you're going to has closed down. If you've called your hotel ahead of time, then you know that's not true. While some drivers may just want to help you by suggesting places they know are good, others will bring you to struggling and less than desirable accommodations. Owners of these places will gladly charge you 20% more than the standard so they can give that to the driver as commission.
Parking that Fits Your Budget and Schedule
Air travel can sometimes be a hassle these days, especially if you're trying to catch a flight and you have a tight schedule. Good thing you have Alpha to help you get to the airport on time.
Catching your flight is has never been easier with a Brisbane Airport parking domestic terminal service from Alpha. Just pop in, surrender your keys, and let our comfortable shuttles take you to the airport. Whatever time your flight is, you can conveniently book with us because we open very early in the morning and close very late at night. Just make sure you show up at our depot 30 minutes before check in time, give your keys to valet parking, let us sort out the paperwork, and we'll take you to the airport. The best part is that you get the Alpha Awesome service for cheap and the shuttle transfer for free! Check out our Brisbane Airport parking rates to see just how much you can save on your trip! For cheap and convenient airport parking, choose Alpha.