Contact Info
Opening Hours:
Mon-Fri: 6:00AM – 9:00PM
Sat-Sun: 6:00AM – 9:00PM
Public Holidays: 6:00AM – 9:00PM
Worried about finding a parking space near the airport? Then avail a Gold Coast airport parking spot for a hassle-free experience. We're located just a few minutes away from the airport and provide free airport transfers. Why stress yourself out hours before a long flight when you can just drive your car to our depot, relax inside our shuttle bus, and have enough time to get yourself a cup of coffee before boarding the plane? You also don't need to worry about busting your funds because we offer top-rate parking services at the cheapest prices.
Hurry and make a reservation for an airport parking in Gold Coast today!
Save Money with a Cheap Gold Coast Airport Parking
If you've found a cheaper airport parking prices online, give us a call and we'll give you a lower price, guaranteed! You'll have plenty of money left for an adrenaline-filled jet ski ride or a swanky dinner with your sweetheart. With our cheap parking rates, you'll definitely enjoy huge savings.
Your Car is Safe at Our Secure Parking Facility at Gold Coast Airport
No matter how safe your neighbourhood is, leaving your car unattended while on vacation can be nerve-wracking. It's not just thieves that you have to worry about but also hail, bird droppings, or someone accidentally damaging your car. This is why you need to consider parking your car at Gold Coast Airport.
Don't spend your holiday worrying about vehicle. Enjoy your much deserved break while your car's safely in our depot. Our Gold Coast car park is monitored 24 hours a day and 7 days a week with roaming security and high-tech video surveillance. So go ahead and be productive in your business trip or rejuvenate somewhere exotic, knowing your vehicle is safe and secure in our car park.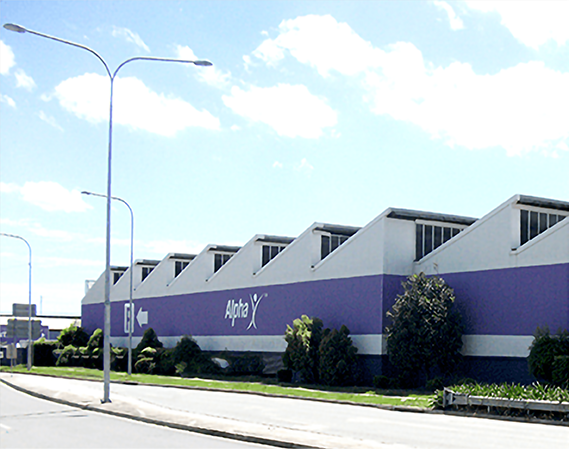 Give Your Car Some TLC with Our Detailing Services
While you're working on your tan at a gorgeous beach, let our staff work on your ride and give it some TLC. Choose from our wide array of car detailing* packages and have your car vacuumed, washed, and polished. By the time you get back from your trip, you'll drive home while enjoying that new-car smell.
Choose Any Airport Parking Options in Gold Coast
Give your vehicle a home while you're away. Here at Alpha, we offer affordable car storage packages that caters to your needs and budget. Whatever package you select, you're sure to get your money's worth and more. Get a quote right now or give our friendly customer service team a call at 1300 661 938 so we can help you get the best package for the best prices.
Open Air and Undercover Parking
However big or small your budget may be, we've got the right options just for you. Choose from either outdoor or indoor parking and we'll keep your car safe in storage. During brighter days with zero chance of weather turbulence, try our open-air option. It's the cheapest option you'll find in the market. If you're worried about the weather, choose our undercover parking service. Our roofed car storage will keep your vehicle safe from rain, UV rays, hail, bird droppings, and more.
Short Term and Long Term Parking
Whether you're going away for a day, a month, or even longer, your vehicle will always be secure in our car parking facility at Gold Coast Airport. The price for one day parking can be as low as $12 but daily rates gets a lot cheaper for long-term parking.
Parking Tips Before Your Flight
Pump your car tyres to their maximum pressure.
Check your wheels.
Leave off your handbrake cables.
Fill your diesel vehicle's tank up to the brim.
Leave your petrol car's tank nearly empty.
Charge your car battery.