Melbourne Cheap Airport Parking
Opening Hours:
Mon-Fri: 24 hours
Sat-Sun: 24 hours
Public Holidays: 24 hours
Finding a parking space at the airport, especially at peak season can be really stressful. Good news is Alpha is here to help you. With our Melbourne Airport parking services, you don't have to worry about crowded lots and budget-busting rates. Our highly secure parking facility has plenty of parking spots with amazingly affordable prices. Our Tullamarine Airport car park is located just a few minutes from your terminal, so say goodbye to missed flights. Book with us today and enjoy cheap, fast, secure, and convenient Melbourne/Tullamarine airport parking services!
Get the Cheapest Airport Parking Rates in Melbourne Airport
Say goodbye to ridiculously expensive parking fees with our Price Beat Guarantee. If you get a cheaper parking rate from another company, let us know about it and we'll beat it – guaranteed! Why waste money on expensive parking rates when you can use it for shopping sprees or a fancy dinner?
Worry No More with Melbourne secure parking at Tullamarine Airport
Melbourne is a relatively safe place to leave your vehicle parked outside or in the garage when you're out of town. However, it's not just thieves need to worry about when it comes to your property. The weather and small critters can bring your car more harm than you can imagine. Ever had a stray dog use your car as a step ladder to reach something? Scratches everywhere.
This is what makes Alpha Melbourne Airport car park convenient. Your car gets monitored 24/7 is a safe vehicle storage while you're away. No worries about your vehicle being unattended for so long or stray animals or accidents damaging it. So go ahead and enjoy that well-deserved holiday or make that business deal happen. We'll take care of your vehicle while you're away.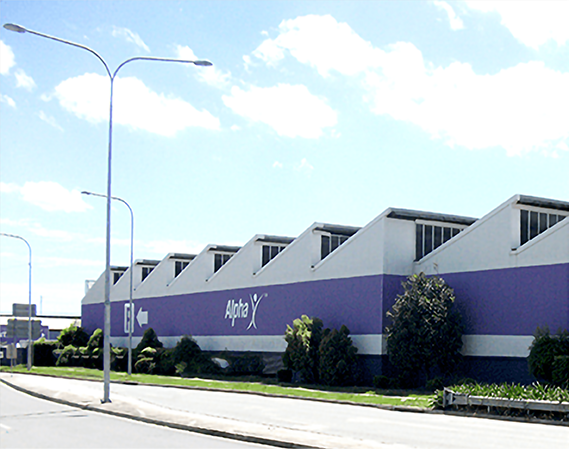 Melbourne Cheap Parking, Plus Perks and Car Detailing Services
Don't think that cheap rates come with cheap service. Here at Alpha, we take pride that every customer is thoroughly satisfied. Experience full valet service and free shuttle transport to and from Tullamarine Airport. While you're away, let our staff take care of your ride. Choose from any of our car detailing packages and have your car looking and smelling like new again by the time you get back from your vacation.
Melbourne Long-Term Airport Parking and Short-Term Melbourne Airport Parking
Whatever your budget is, we have the right package for you – all at very affordable rates. Get a quote now or call our customer service hotline now.The right airport parking deal is just a phone call or a few clicks away.
Short and Long Term Parking from Dawn 'til Dusk
Traveling abroad for a couple of months but don't have anyone to look after your vehicle? With our long term parking option at Melbourne Airport, we will keep it safe without you breaking the bank. Leave your vehicle in our car storage for however short or long periods for as low as $10 per day. We're open 24 hours a day so give us a call right now.
Choose Between Open Air and Under Shade-cover Parking
Have less than $20 to spare for parking? No worries. If you book an outdoor parking in our Melbourne depot, you can give your car a home for the holidays for as low as $10 a day. With the right weather conditions, you car will be safe and sound. If you're worried about possible rain or storm, book an under shade-cover parking space instead. It'll cost a tad more than open air, but your vehicle will be safely cocooned away from bird droppings and possible damage from UV rays, hail, and rain.
Car Safety To-Dos Before Your Holiday
Tyres naturally deflate over time so make sure your tyres are pumped to maximum pressure before you leave.
Even if you have the handbrake engaged, it's a good idea to put a block against one or all of your wheels. Better safe than sorry.
For diesel cars, keep the tanks full while petrol cars need to have their tanks nearly empty. Reason is gasoline is volatile and degrades over a period of time while diesel can be stored for a long time.
Your battery should be fully charged so the chances of you coming back to your car with a discharged battery is imposibble.