Looking for a secure storage space that won't break your wallet? Use our affordable storage facility to keep your vehicle or equipment safe on a budget.
Alpha Airport Parking provides Open Air and Under Cover storage that can hold a variety of vehicles and equipment, from cars and boats to trailers and caravans. We offer the perfect second home for your seldom-used possessions, giving you a secure storage space for vehicles or equipment that you're not using. And with our short-term and long-term storage options, you can keep them here however long you like.
What We Offer
Secure Storage
Store your vehicle or equipment in our secure and fully guarded storage facility. When you keep them here, you can rest assured that they'll be safe and untouched while inside. In fact, once you've parked your caravan or trailer, they won't be moved by anyone else but you.
Easy Access
Pick up and use your stored vehicle or equipment at practically any time you want with our extended service hours. Our facilities are open from the early morning until the late evening, so you'll have plenty of time throughout the day to come and get them. And with our convenient location near the Gold Coast Highway, drop-offs and pick-ups will be quick and easy.
Flexible Terms
Choose a storage term that suits you best. We offer both short-term and long-term storage that will give you the flexibility to keep them here as long as you need. Whether you're storing your vehicle here for a few days or several months, we'll have an option that will work for you.
Open Air and Under Cover Storage
Pick the type of storage space that matches your needs and budget. We offer Open Air and Under Cover storage spaces that will give your vehicle or equipment the level of protection they need.
Different Storage Sizes
Get the right size of storage to suit your vehicle or equipment. Our Under Cover storage can accommodate anything with a maximum height of 2.5 metres. But if you need to store something taller, our Open Air storage offers storage with no height restrictions.
A Safe Space for Almost Anything
Keep your property safe and give them a secure home when you're not using them. You can store almost vehicle or equipment in our facility, including:
Cars
Trucks
Trailers
Caravans
Motorhomes
Boats
Jet skis
Motorbikes
Containers
Machinery
Horse Floats
And more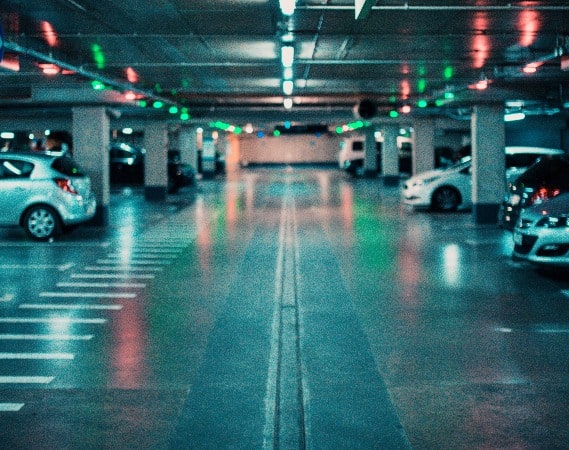 Benefits of Using Our Storage Space
Enjoy more home space
Free up more space at home by storing often-used vehicles or equipment in our facility. By keeping your seldom-used trailer, boat, or equipment in storage, you can have more room at home for other things.
Avoid theft or vandalism
Leaving your vehicle or equipment outdoors puts them at risk of being stolen or vandalised. Avoid this risk altogether by storing them in our secure facility where they can stay safe from outsiders.
Protection from the elements
Protect your vehicle or equipment from the sun, rain, or even bird droppings by storing them indoors in our Under Cover storage. Not only will this help keep them looking clean for longer, but it can also help extend their service lives.
Need More Information?
Feel free to call 1300 661 938 for any questions or enquiries. Our friendly team will be more than happy to answer your questions and help you figure out the best storage solution for your vehicle or equipment.