Vehicle and Boat Storage Melbourne
Need a space where you can keep your car, truck or boat safe? Looking for a caravan park near Melbourne Airport? Store them in our secure storage spaces, and you'll never have to worry about them while you're not using them.
Alpha Airport Parkings storage spaces are the perfect second home for your unused vehicles and equipment, providing a secure area for cars, machines, and other things you want to keep safe outside your home. We offer both short-term and long-term storage, giving you more flexibility for cheap and reliable storage.
Alpha's Vehicle Storage Melbourne
Secure Storage Tullamarine
Protect your prized boat, caravan, trailer, or equipment in our secure storage spaces. We have all the necessary security features in place to make sure anything inside is kept safe and sound. You'll also be glad to know that once you've parked your caravan, vehicle, or trailer, it won't be moved anywhere else.
Easy Access Tullamarine Caravan Park
Enjoy access to your vehicle or equipment almost any time you want with our extended service hours. We are open from the early morning to the late evening, giving you plenty of time throughout the day to access them. We're also conveniently located near a major motorway in Melbourne, so drop-offs and pick-ups will be a breeze.
Flexible Terms
Only need storage for a short time? No problem! We offer short-term storage that will suit your timeframe. But if you're looking for long-term storage, we offer that too! Whether you need storage for a few days or several months, you'll get the flexibility you need to make the right choice.
Open Air and Under Cover Storage
Choose the type of storage that works best for you. Open Air is great for vehicles or equipment that don't need much cover (and they're cheaper too). But if you want extra protection from the elements, then our Under Cover storage will keep them well-protected.
Different Storage Sizes
Store vehicles and equipment of different sizes without trouble. Our Under Cover storage can accommodate anything with a maximum height of 2.5 metres, while our Open Air storage can fit vehicle or equipment of any height.
Melbourne Secure Storage for Any Vehicle or Equipment
Our storage spaces are the perfect place to keep almost any vehicle, equipment, or item safe while you're not using them. We can hold:
Cars
Trucks
Trailers
Caravans
Motorhomes
Boats
Jet skis
Motorbikes
Containers
Machinery
Horse Floats
And more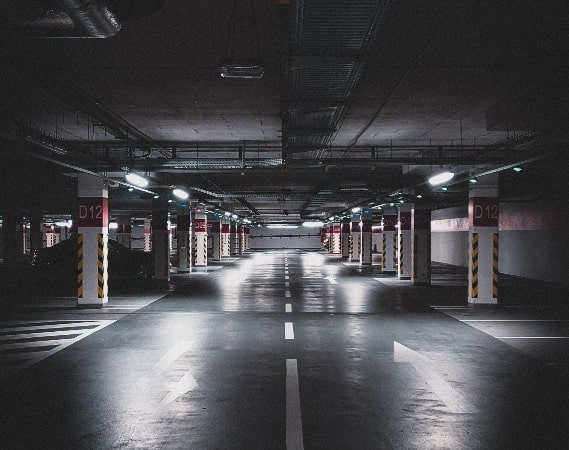 Benefits of Using Our Storage Space
Free up space at home
Enjoy more space at home by storing seldom-used cars, boats, or trailers in our secure storage spaces. By freeing up more space in your property, you'll have more room for other things or simply keep it clearer and tidier.
Avoid theft or vandalism
Reduce the risk of theft and vandalism by storing outdoor vehicles and equipment in our storage spaces. We can keep it safe for you until you want to use them again.
Protection from the elements
Protect your vehicle or equipment from the sun, rain, hail, or even bird droppings by storing them in our Under Cover storage spaces. Storing them indoors in our facility can help you keep them safer and extend their service lives.
Need More Information?
If you have any questions or enquiries, call 1300 661 938 to have a chat with our friendly team. We're more than happy to help you figure out the right storage solution for your vehicle or equipment.